Mathieson Cup Cross Country
Historically the venue for a series of high profile cross country events in the 80's and 90's attracting a host of international stars, including Steve Ovett and Paula Radcliffe, the eternally arctic Mallusk playing fields played host to hundreds of athletes on Sunday, the location receiving a new lease of life since the relaunch of a senior event by the dedicated and efficient work of the Mallusk Harriers. When an event carries your name, I guess you feel obliged to show up, but thankfully volunteering on the local running scene has always been a pleasure rather than a chore for Mags Mathieson, and her husband Max, with both in attendance throughout the day, to smooth the path, offer encouragement and hand out the silverware at the end of the most recent cross country league race.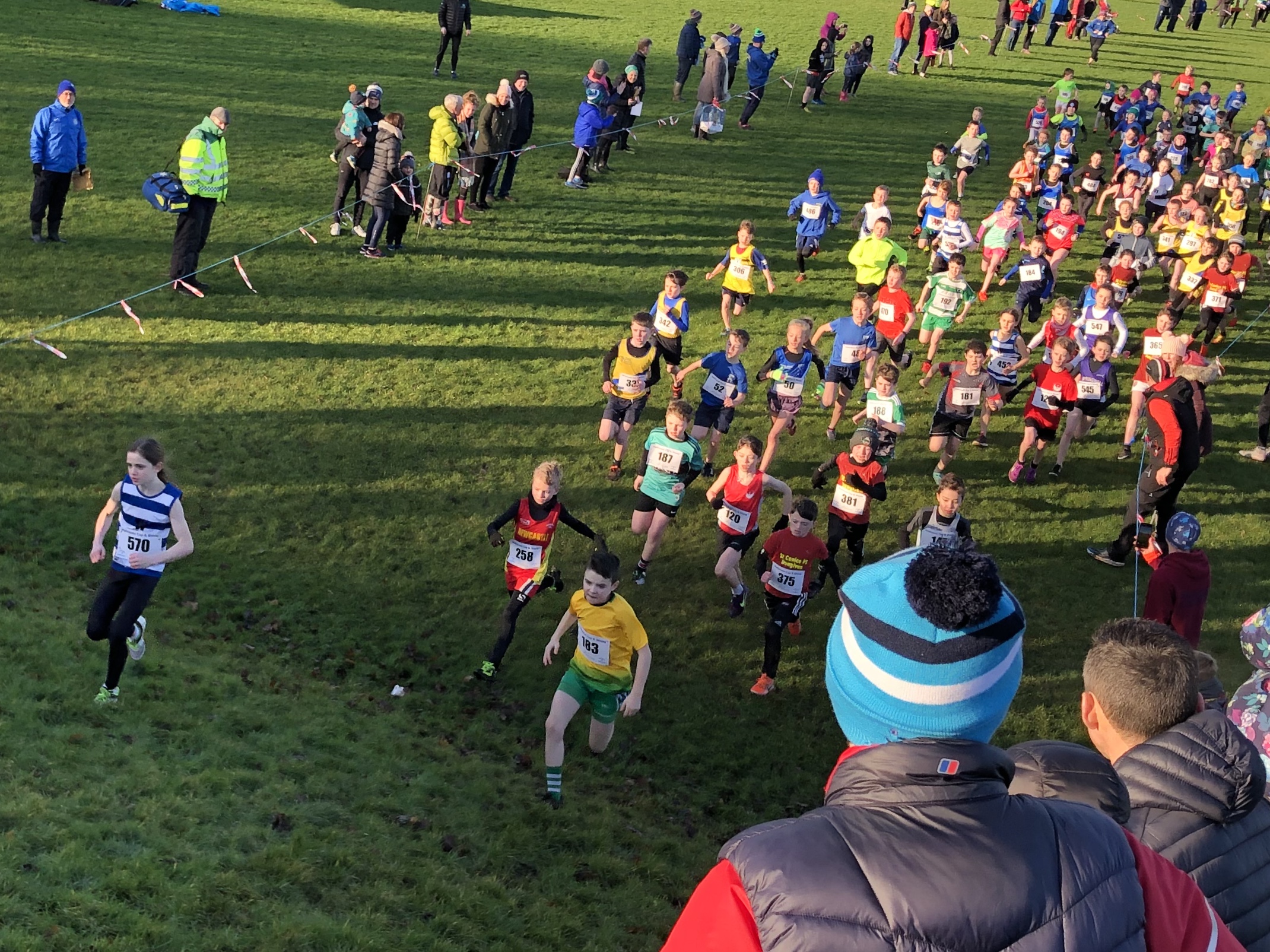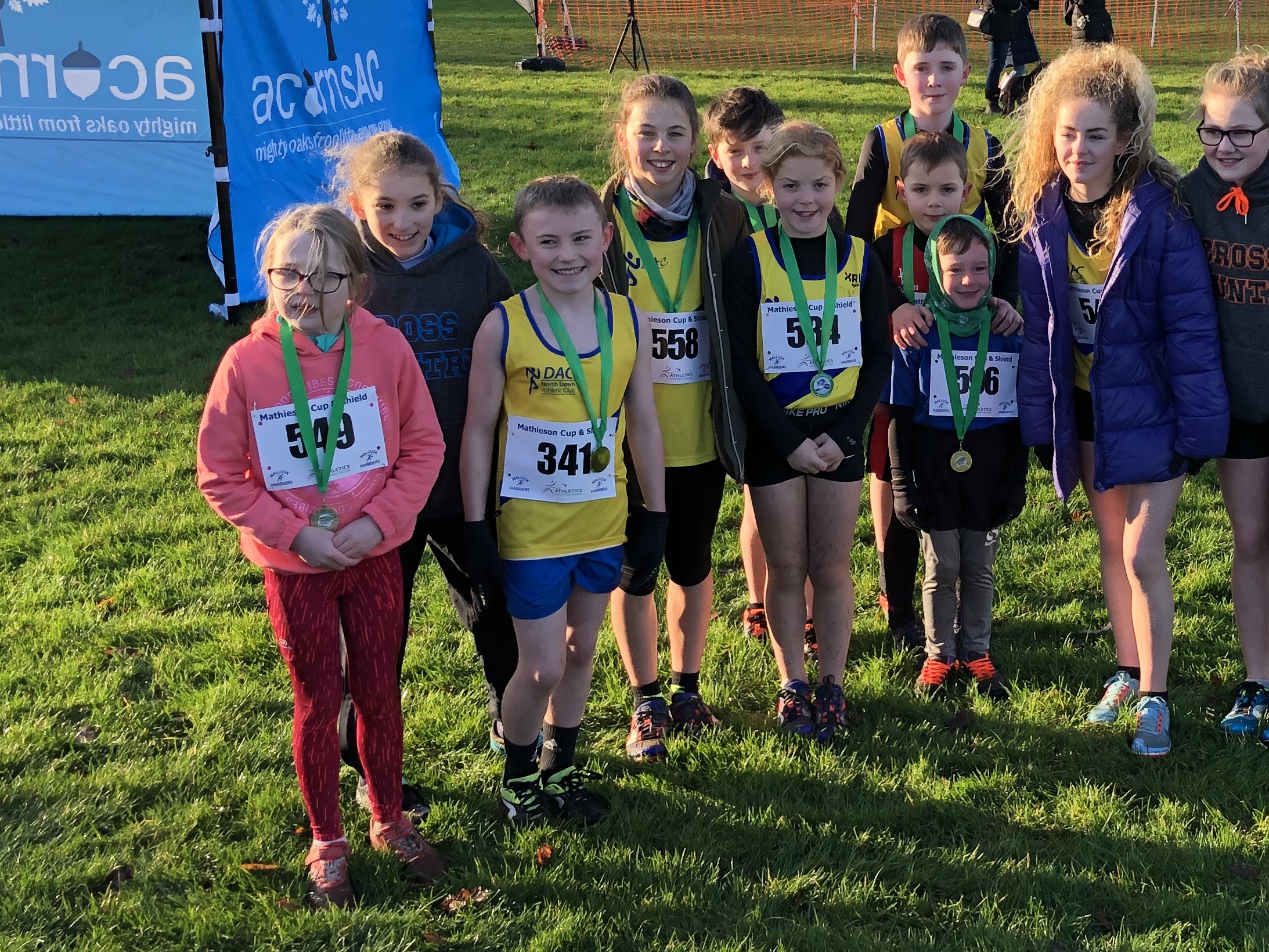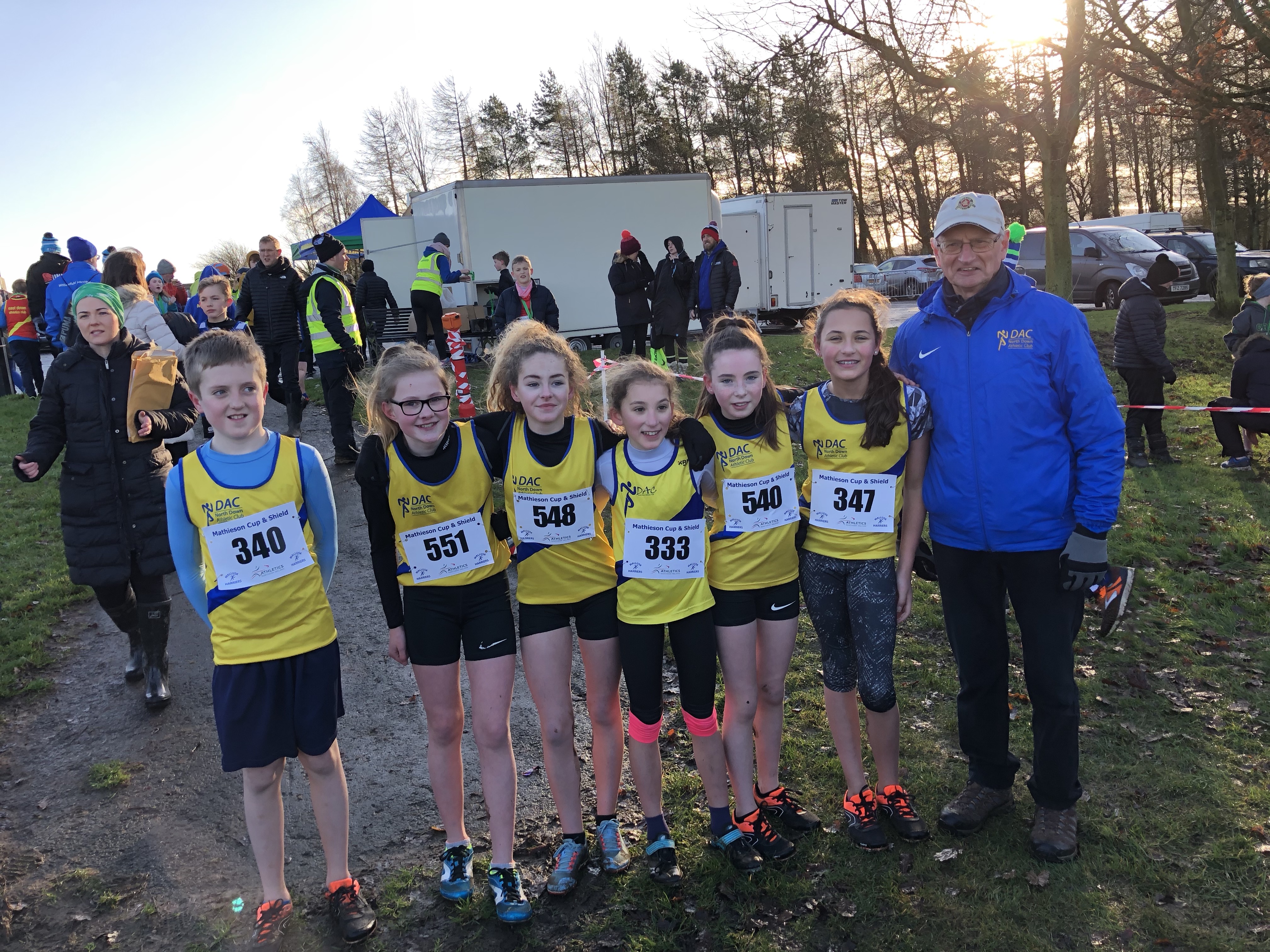 Prior to the senior races, a crisp and cold morning, with perfect underfoot conditions saw a huge turnout for the primary school race in which Alex Downey was 4th, followed by Bailey Duncan (7th). Isaac Dunne suffered a hamstring injury, but still finished 17th, while James Blease recovered from a fall to place 38th. Erin Playfair had another strong run to cross in 6th place for the girls, followed by Anna Moran in 12th.  Sam Doyle ran well to finish 9th in the U12 race, while Lauren Cheatley finished strongly to claim 7th in the girls event, just ahead of Hollie Blease (8th) with Zoe Kirk 10th, Eimear Mulligan 11th and Eva Gibson 12th. Oliver Playfair placed 11th in the U14 event, Lucy Cheatley was equally impressive in finishing  7th in the girls equivalent, while Hollie Massey was the club's sole representative in the U17 race, placing an excellent 5th overall.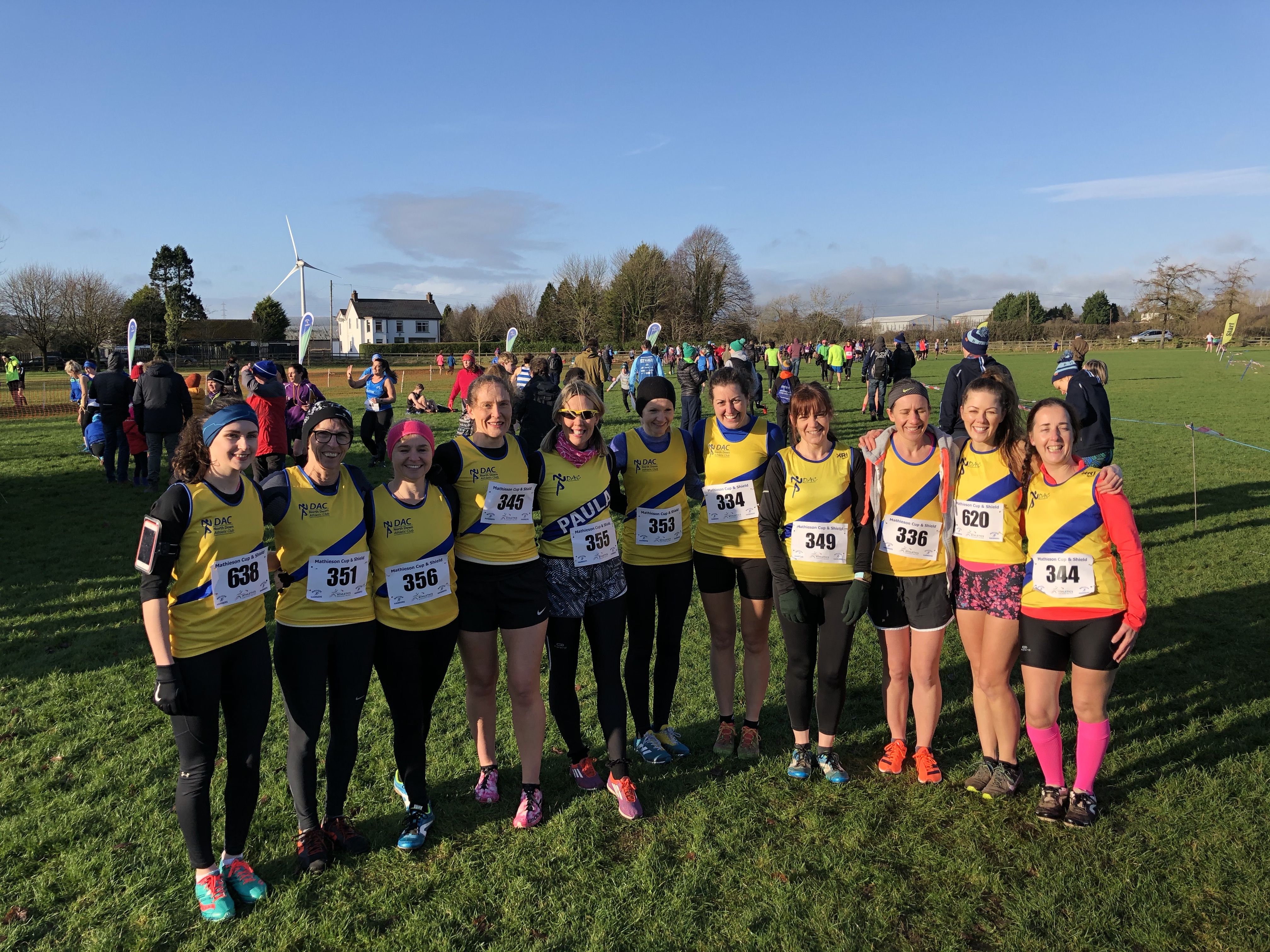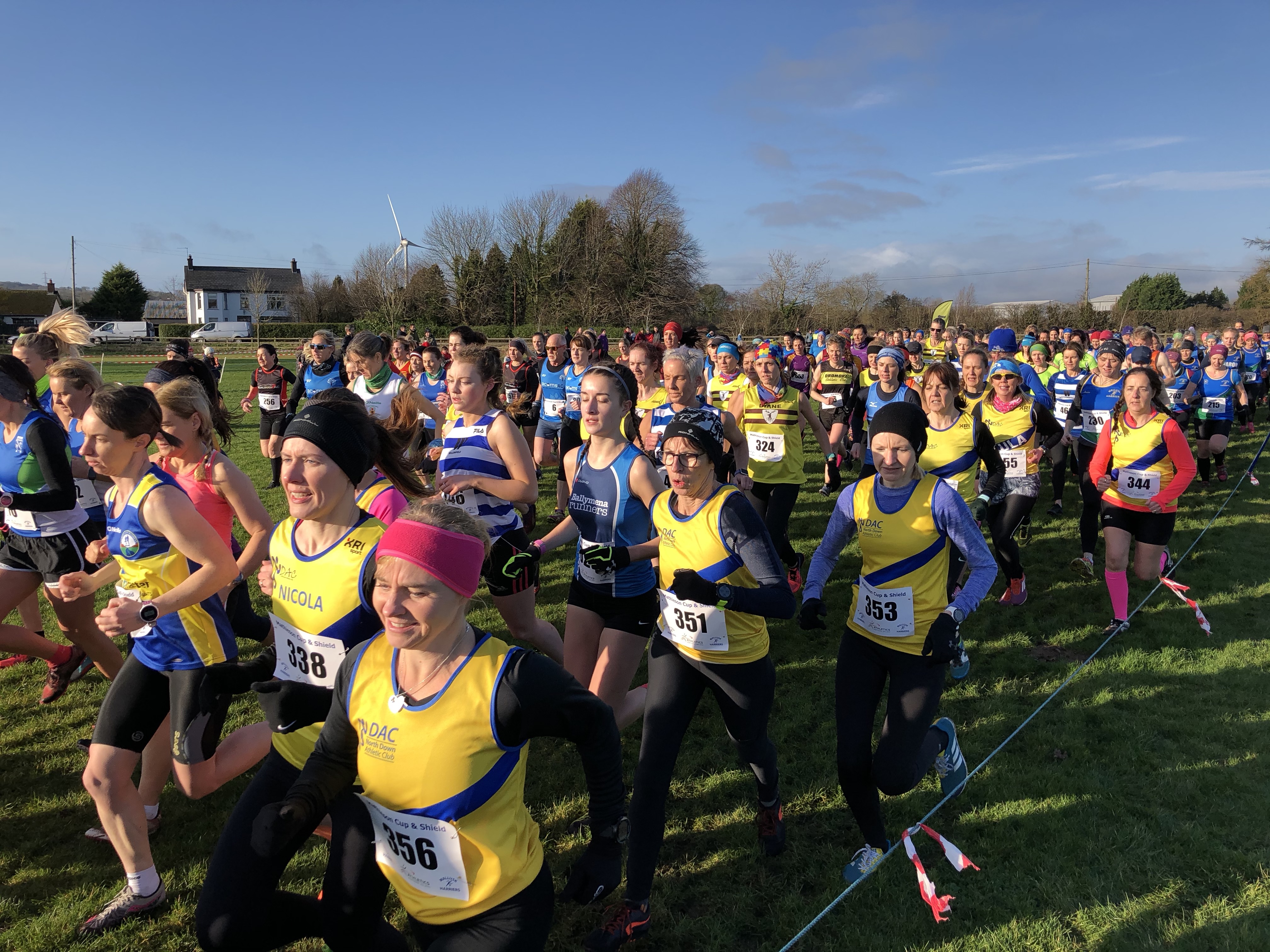 As the battle for supremacy in the ladies cross country league intensifies, and little to separate Armagh, North Down and North Belfast Harriers, a full squad of 12 scoring runners was an essential for the Bangor ladies, and as ever they showed up in numbers to fill their quota, with the added bonus of a third place in the team competition. Clair Quigley led them home with a tremendous 8th place finish in the 6k race, followed by Helen Byers (25th), Laura Neely (30th) and Lindsay Doulton (34th), with Maeve Williams (36th) and Zara Fulton (50th) not far behind. Susan Spence (54th) and Julie Wilson (55th) packed well, with June McMinn (78th) taking an age category win, followed by Lisa McMeechan (87th) and Nicola Downey (92nd). Hannah Dunne (111th) and Paula Simpson (137th) ensured a full house for participation points, and whilst Davie Seaton ran in the same race he was listed with the male vets, amongst whom he took 2nd in his age category.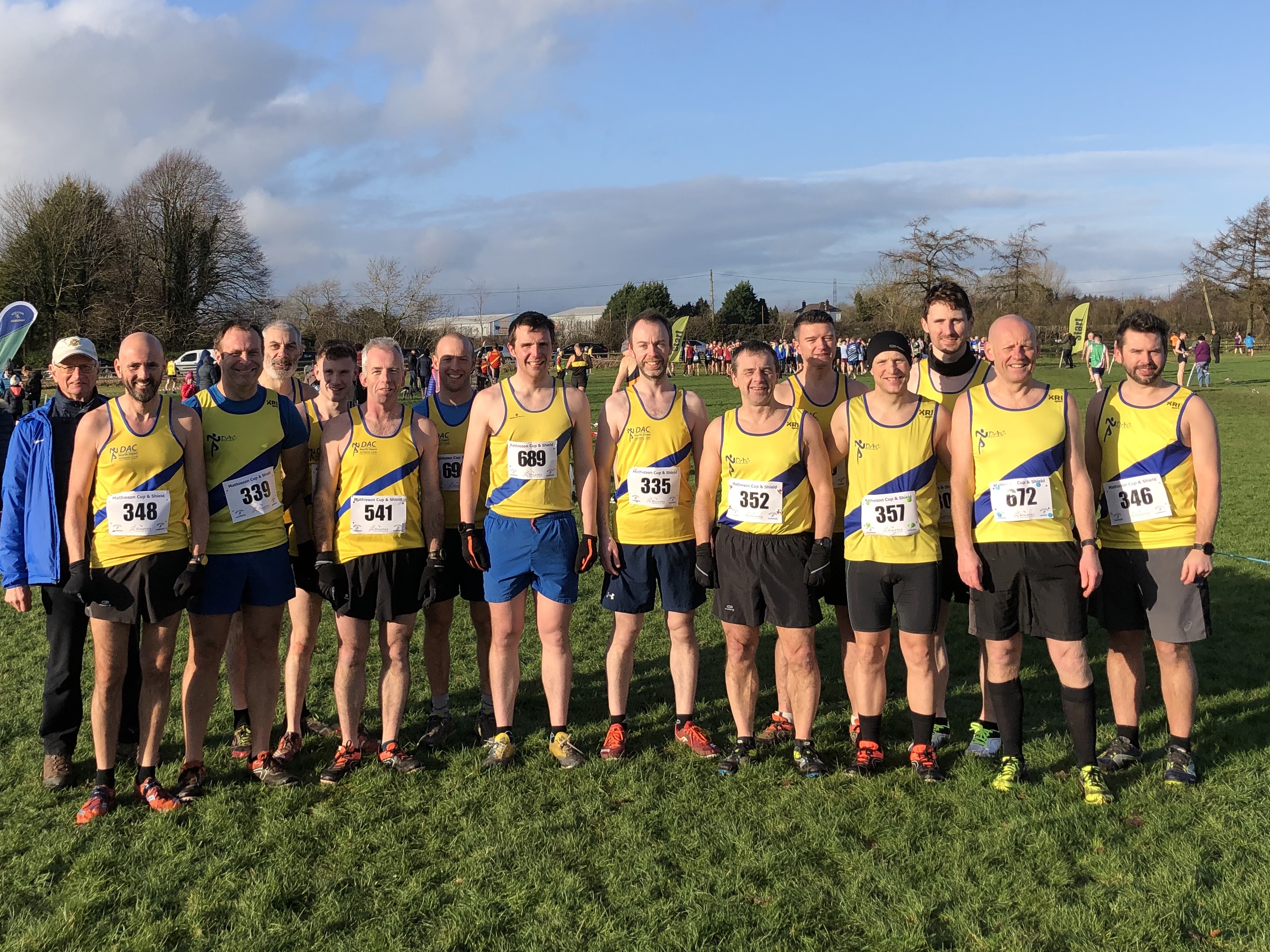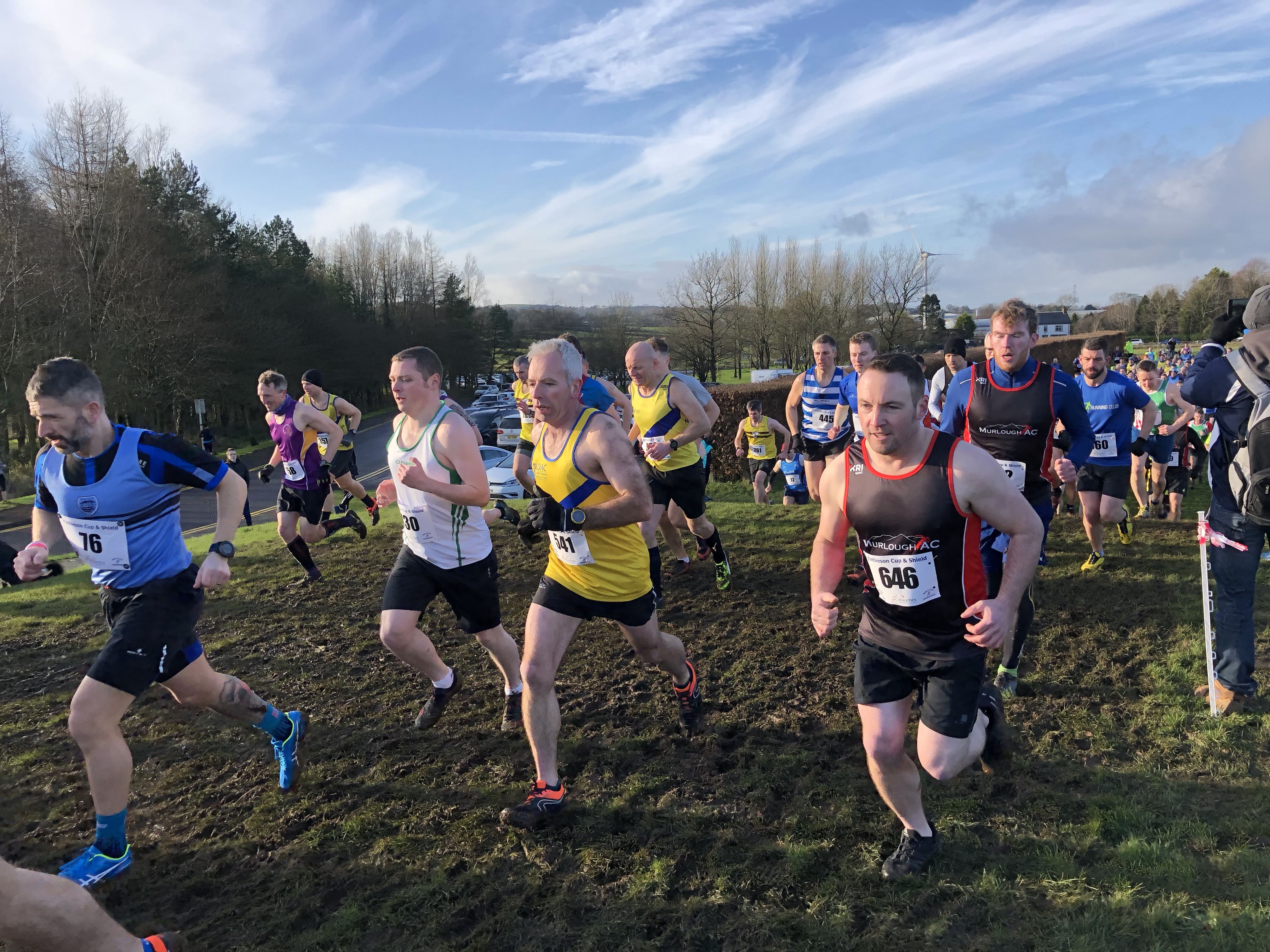 With conditions still excellent underfoot and overhead, the men set off for four laps and 8k of undulating fun, on a mission to consolidate third place in the league standings. James Budde continued his return to full fitness and led the North Down men across the line in 29th position, while Mark Weir (38th) ran his usual well paced effort to just pip Jamie McMeechan (39th), the latter battling hard despite feeling the effects of a recent flu bug. Dennis Scott (46th) ran a strong last lap to edge in front of David Massey (51st), while Steven Donegan can be proud of an excellent showing and 60th overall. Alan Massey (97th) just edged a great battle with Colin Walker (99th), while Kevin (113th) confirmed his current status as the club's fastest Mulligan, ahead of Philip (116th), with Tom Agnew (117th) looking more than comfortable on his cross country debut. Mitchell Brown (127th) gave his usual fully committed performance, whilst Richard Garrad and Rab Martin completed club representation in 174th and 187th, but more importantly take as much credit as anyone, for answering the captain's call when a full turnout was requested.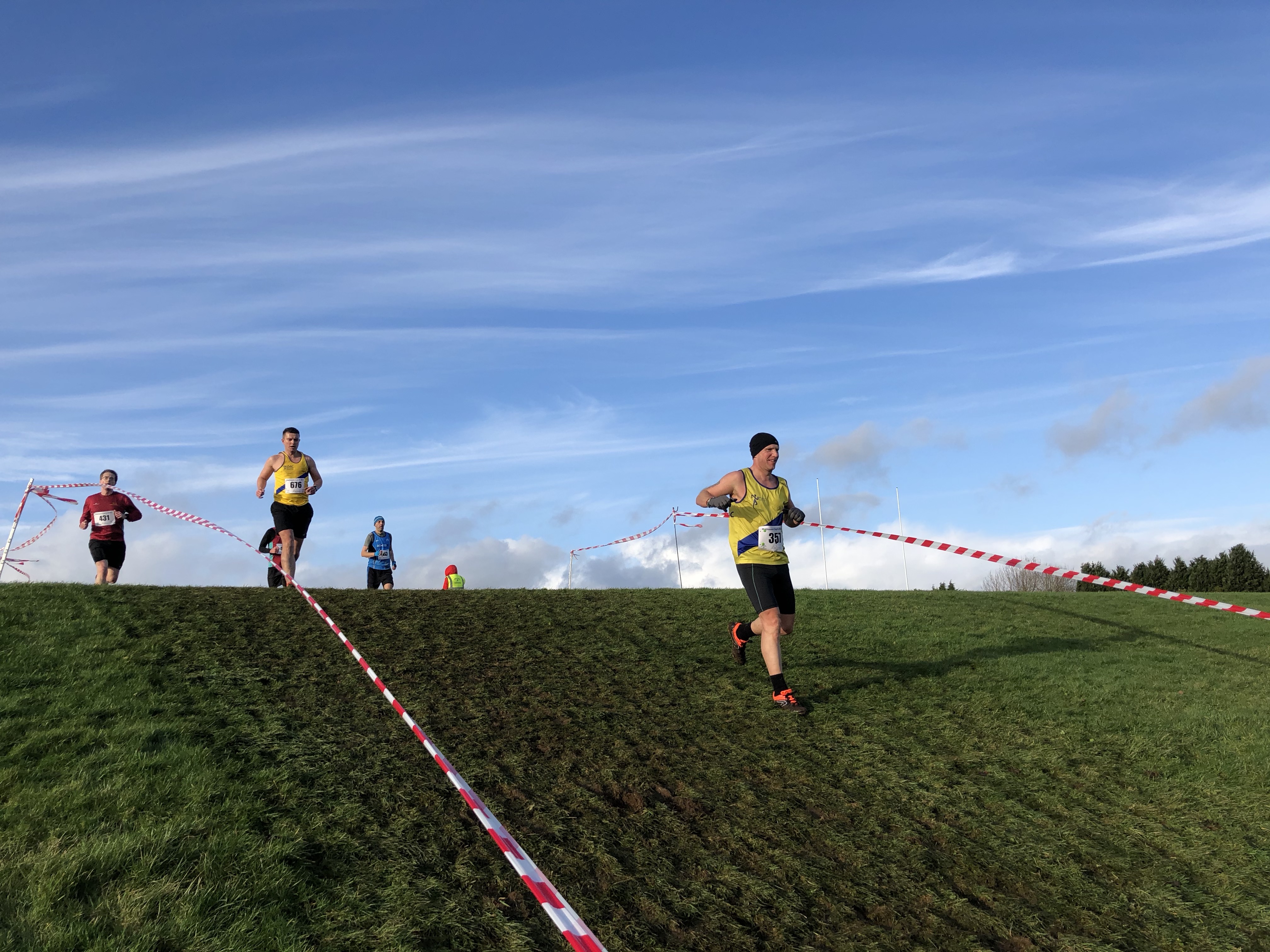 Stirling Cross Country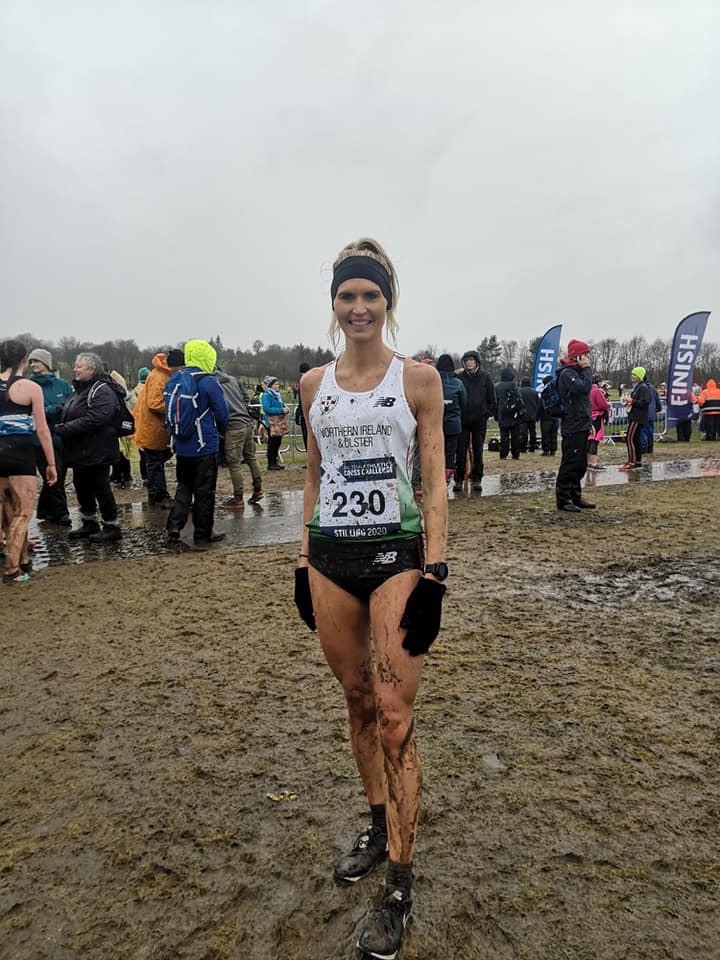 In conditions much more suited to the cross country purists, North Down AC was proud to have three athletes representing Northern Ireland at a wet and windy Kings Park in Stirling on Saturday, with tremendous performances all round. On a field well churned by over 3000 runners in warm up events, a stellar line up provided a tough test for the local trio, with both the men and woman racing over 8k of a course saturated by overnight rain. In the ladies race, eventually won by Kate Avery the two time Euro Cross Country Championship silver medallist, Jessica Craig placed an impressive 18th in 31:28, with Katie Moore finishing not far behind in 32:18 (32nd), whilst in the men's event, featuring Rio olympian Andy Butchart, Craig McMeechan recorded a hard earned 10th in the U23 category (66th overall).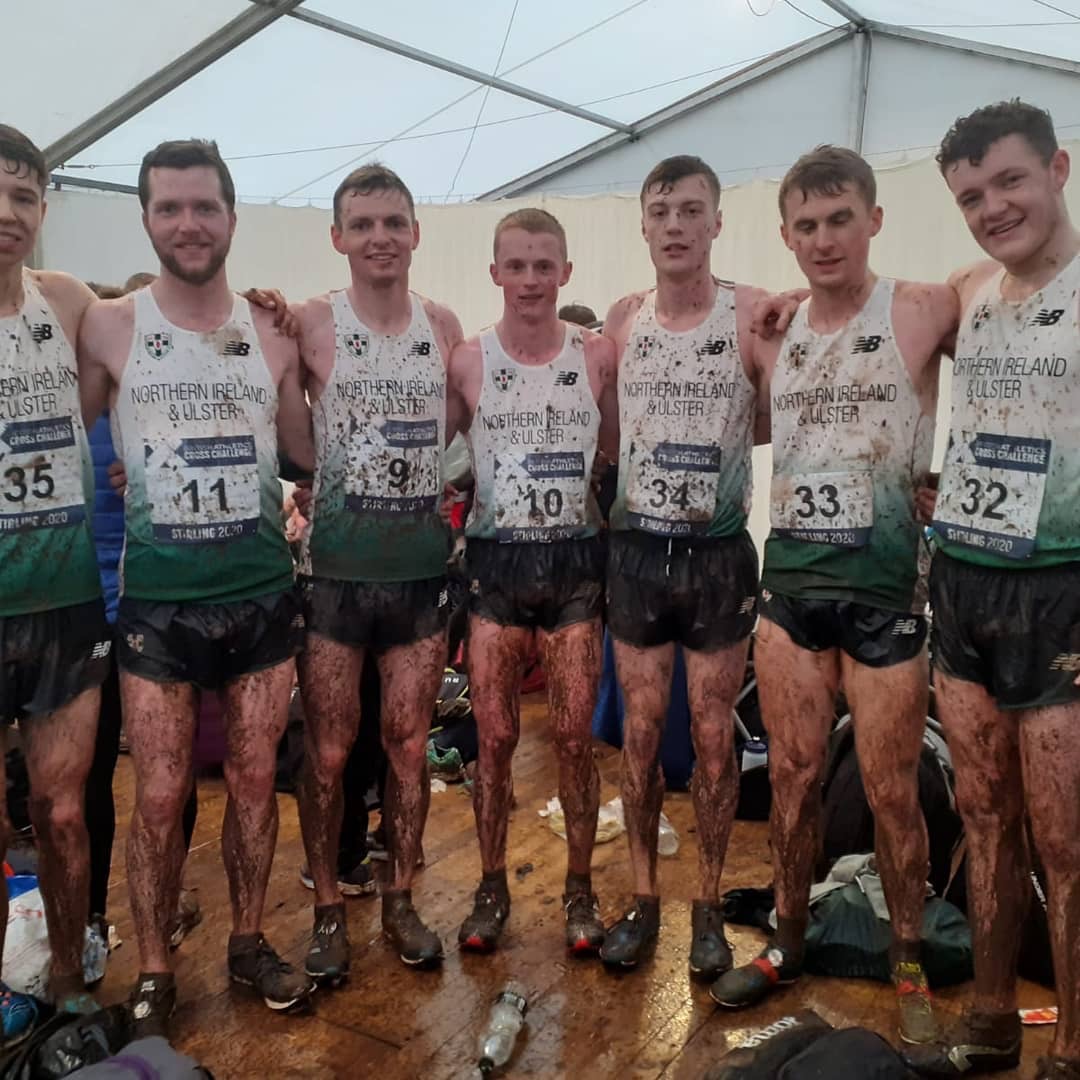 Castlewellan 10k (Night Edition)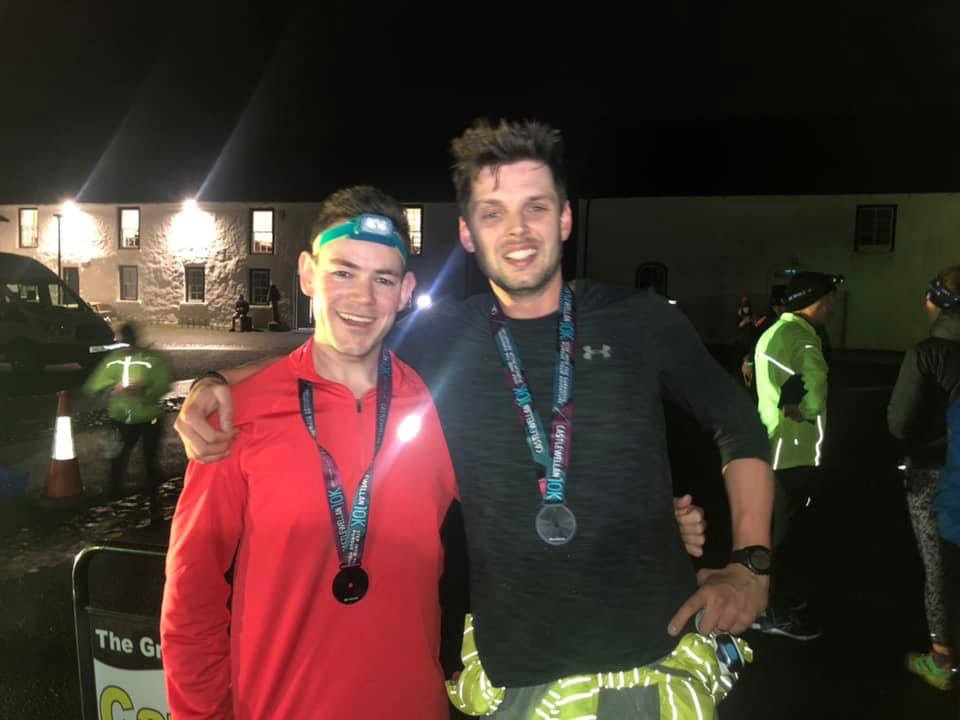 The good people at 26 Extreme, introduced a new event to an already impressive portfolio including the Mourne Way and Causeway Coast Marathons, with the first running of the Castlewellan 10k Night Race on Friday evening, North Down being represented by Peter McQuillan. Consisting of two loops around Castlewellan Lake and promising strobe lighting, music and a post run beer, it's unclear which particular incentive was most attractive to Peter, but as a regular on the FEARR night race circuit, he certainly has plenty of experience in these types of event and deserved his celebratory drink, having completed the course in 55:33 for 35th place.
Sperrin Harriers Winter League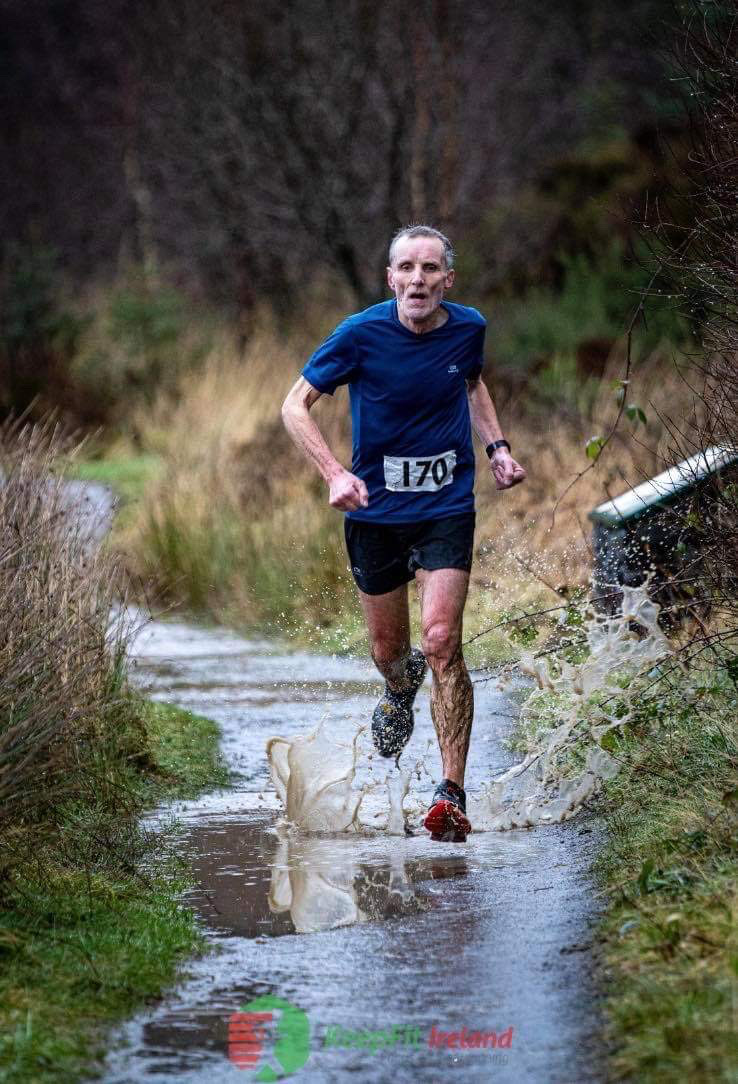 The third race in the Sperrin Harriers Winter League saw 140 athletes take on five miles of undulating mixed terrain around An Creagan in County Tyrone on Saturday. Having performed strongly in the opening two rounds, North Down pair Frankie Rea and Catherine Roberts were in fine form again, consolidating their category leading positions, despite the difficult conditions on the day. Frankie's time of 32:52 placed him a superb 23rd overall, a full three minutes ahead of his nearest category rival, while Catherine was first lady across the line, the third time in a row that she has achieved that feat, with a time of 34:36 (33rd overall)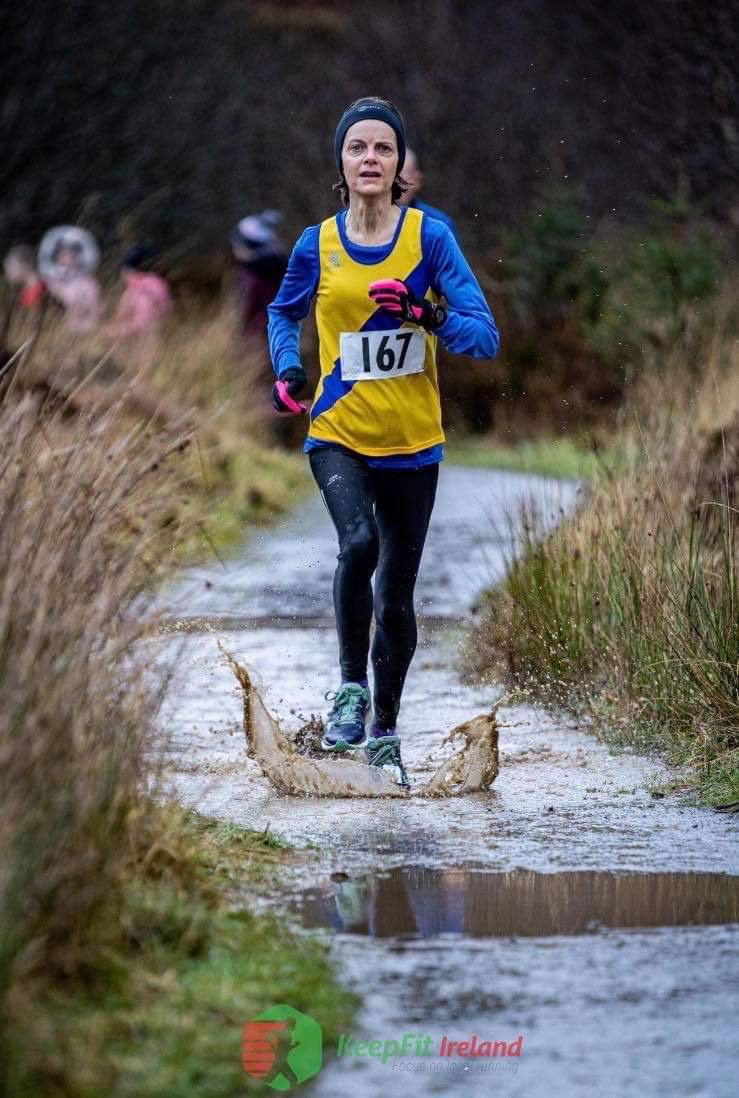 National Indoor Club League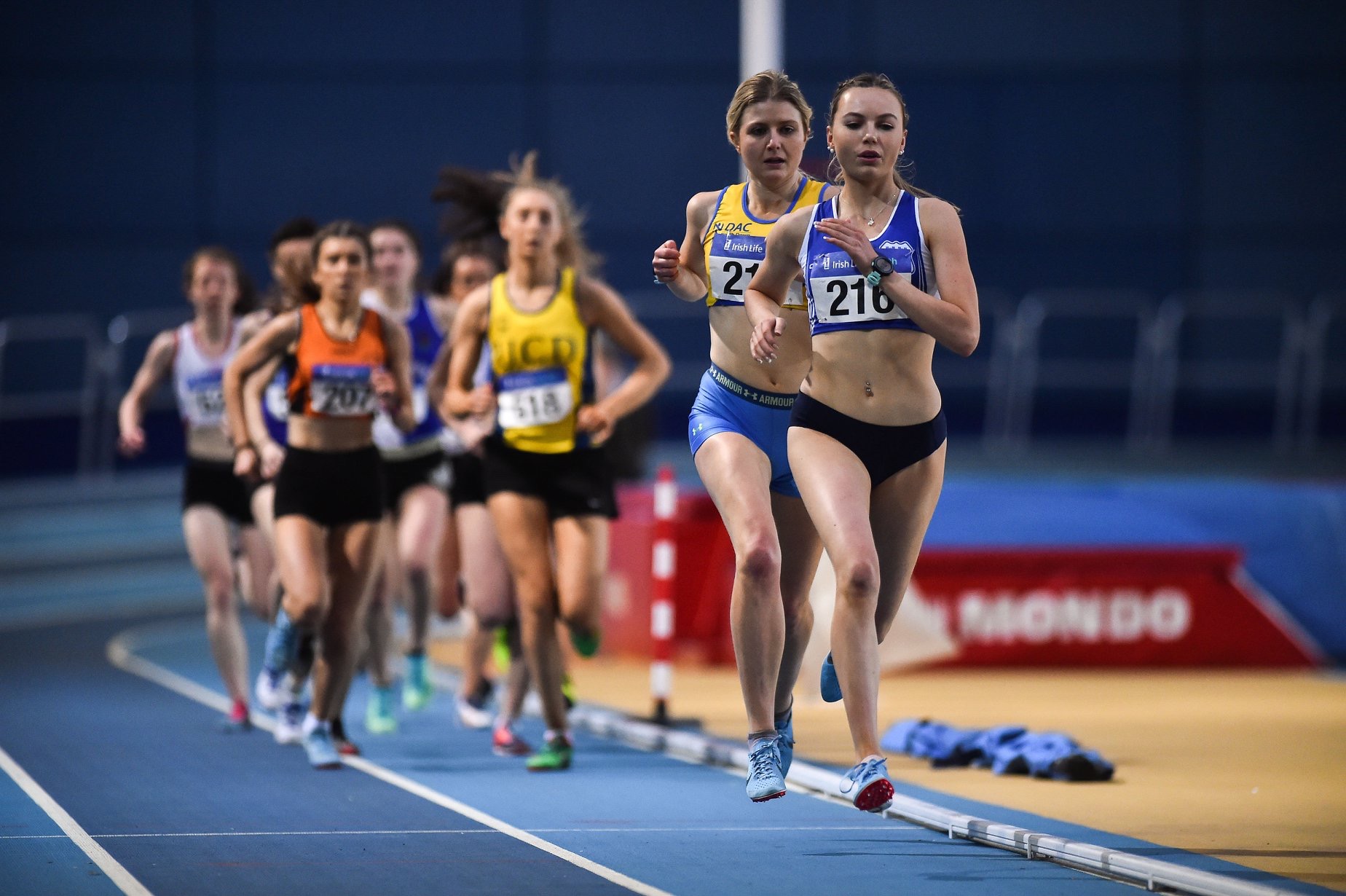 Rachel Gibson was North Down's sole representative at the Sport Ireland, National Indoor Arena in Blanchardstown on Sunday, taking on the 1500m in round one of the Athletics Ireland indoor league. Having broken the Antrim parkrun ladies record only last weekend Rachel was in fine form again, vying for the win with Jodie McCann of Dublin City Harriers, before eventually having to settle for 2nd place by the narrowest of margins and a time of 4:32:37.
NI Athletics Indoor Meet – UUJ
The University of Ulster at Jordanstown welcomed upwards of 100 mostly junior athletes over the weekend, for a sprints and hurdles event with plenty of interest and fine performances from North Down athletes. In the opening U14 60m hurdles event Kate Fenlon (11.83), Lucy Dow (12.10) and Daniel Constable (13.11) finished 4th, 5th and 6th respectively. Lucy Dow (9.50) was later 3rd in the first heat of the U14 girls 60m sprint, Kate Fenlon (9.85) was 5th in heat 2, while Jayden Booth (8.01) took 1st in the U14 boys, with Daniel Constable 4th in 9.04. Holly McGuigan (8.80) claimed 2nd place in the U15 race, Benjamin Graham (7.99) claimed the same position in the U16 boys event, while Lucy Kerr (8.36) pipped club mate Niamh Fenlon (8.40) by the narrowest of margins in the U16 girls (heat 1), with Poppy Dann (8.74) and Morgan Wilson (9.44) taking 4th and 6th in heat 2. Rose McGreevy was 2nd U19 girls in 8.55, before later running 8.67 in her second events at the same distance. The seniors also got two bites at the cherry, Eve Walsh-Dann (9.74) following up a 5th place finish in her first attempt, with 9.65 in her second, while Luke Adair followed up an initial 7.74 (2nd) with 7.75 later in the day.
North Down AC will be hosting a winter throws event in Saturday 15th February at Bangor sportsplex, with four field events and a free 3000m open to all athletes from the age of 13. For full details see northdownac.co.uk (events)