Race two of the Championchip Series followed up the successful previous event at Down Royal Racecourse with another opportunity for 'on the run' puns, this time at the former prison site now better known as the Eikon Exhibition Centre, Lisburn
On a perfectly flat course and in pleasant conditions last Saturday afternoon, there was North Down interest in the 5k, 10k and half marathon, with some exceptional performances and plenty of reason for optimism after another safe and well organised day of racing.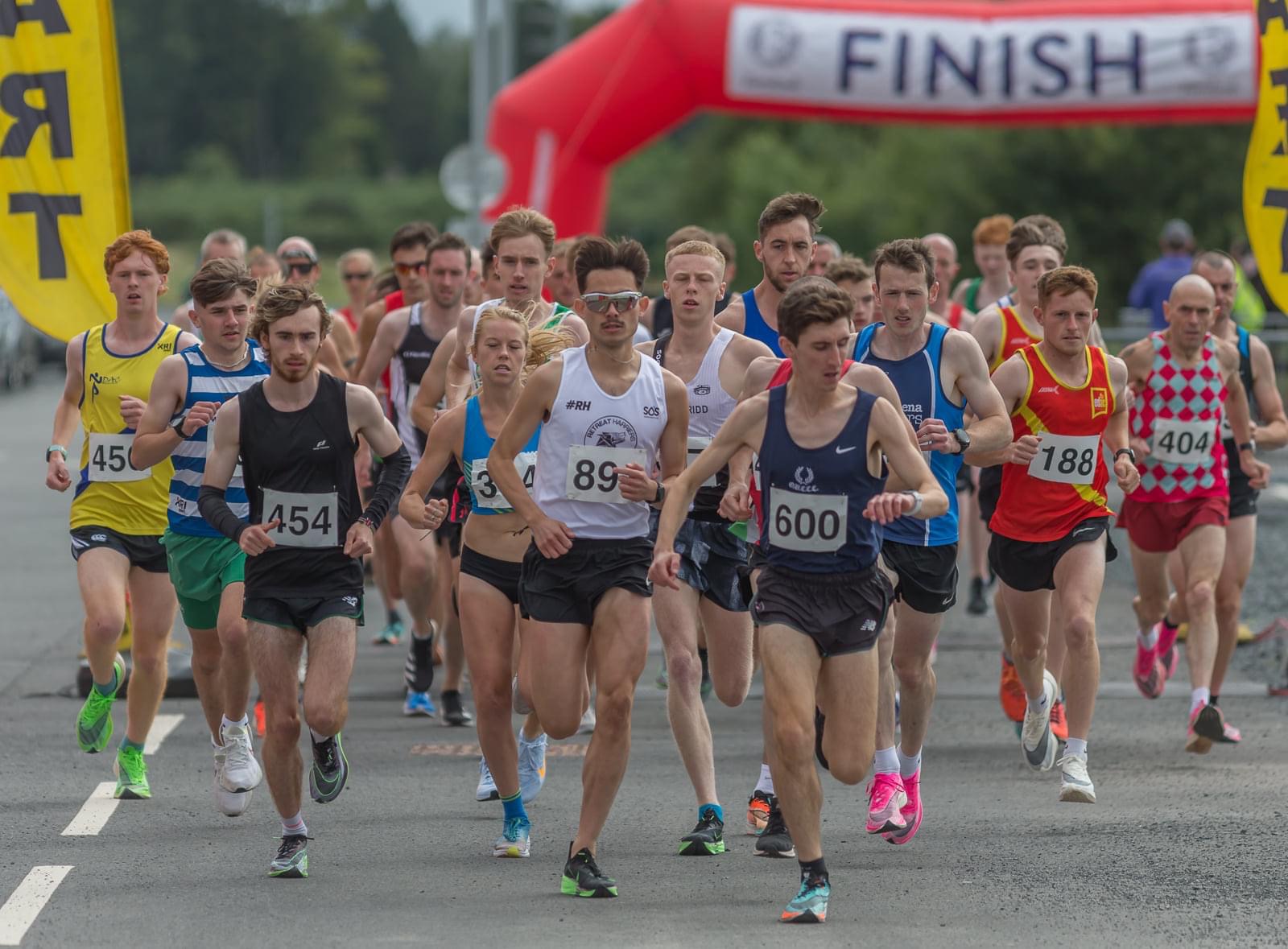 Adhering to social distancing protocols, with wave starts and competitors grouped by predicted times, the opening 5km race set a high bar, Eoghan Totten taking the win in 14:36, while North Down's Jack Logan was rewarded for his commitment to lockdown training, with a blistering new best of 16:32. The second wave of 5k athletes featured an age range of nearly 60 years, with superb performances from youngsters such as 13 year old Loughview athlete Finlay Mayne (17:43), and an 87% age graded effort from 14 year old Anna Gardiner (18:01) of East Down, while North Down's Terry Eakin represented the masters athletes with his usual brilliance, 19:51 good enough for an age grade of almost 89%.
Sandwiched between this 'race across the generations' there was a fantastic new PB for Clair Quigley (19:21) while junior athlete, Eva Gibson (25:30) earned the family honours ahead of mum, Nicole, in 25:55.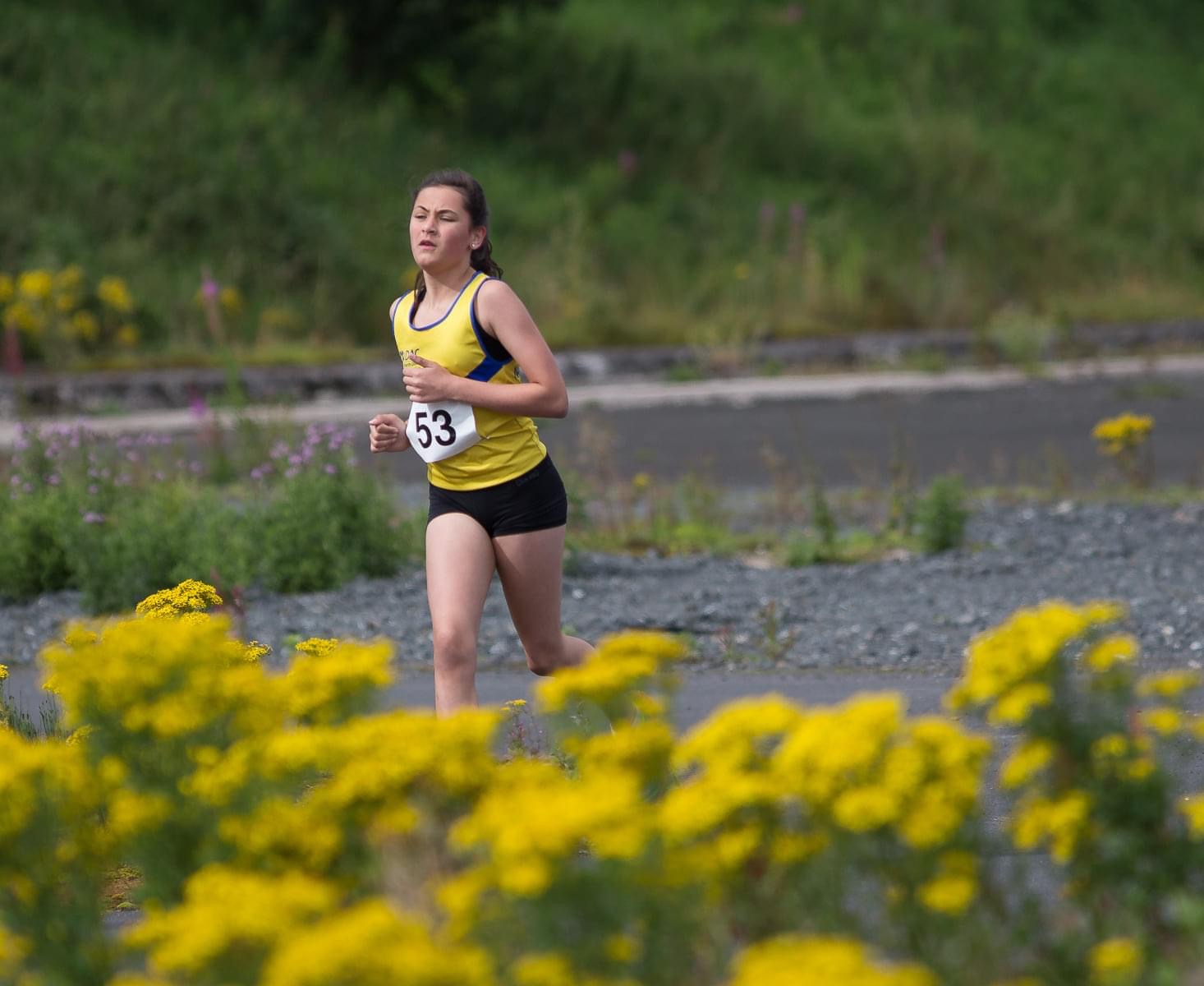 The elite 10k contest was slightly reduced in 'star power' from the Down Royal event, having lost the likes of sub 30 man James Edgar to the 10,000m track championships on Friday night (an event he won in 30:44), but such has been the lure of a return to competitive running in Northern Ireland, the most recent event attracted athletes from around the U.K. and finished with an all Welsh podium, James Hunt of Cardiff AC taking the win in 29:43, with clubmate Clara Evans taking the ladies honours in 34:02.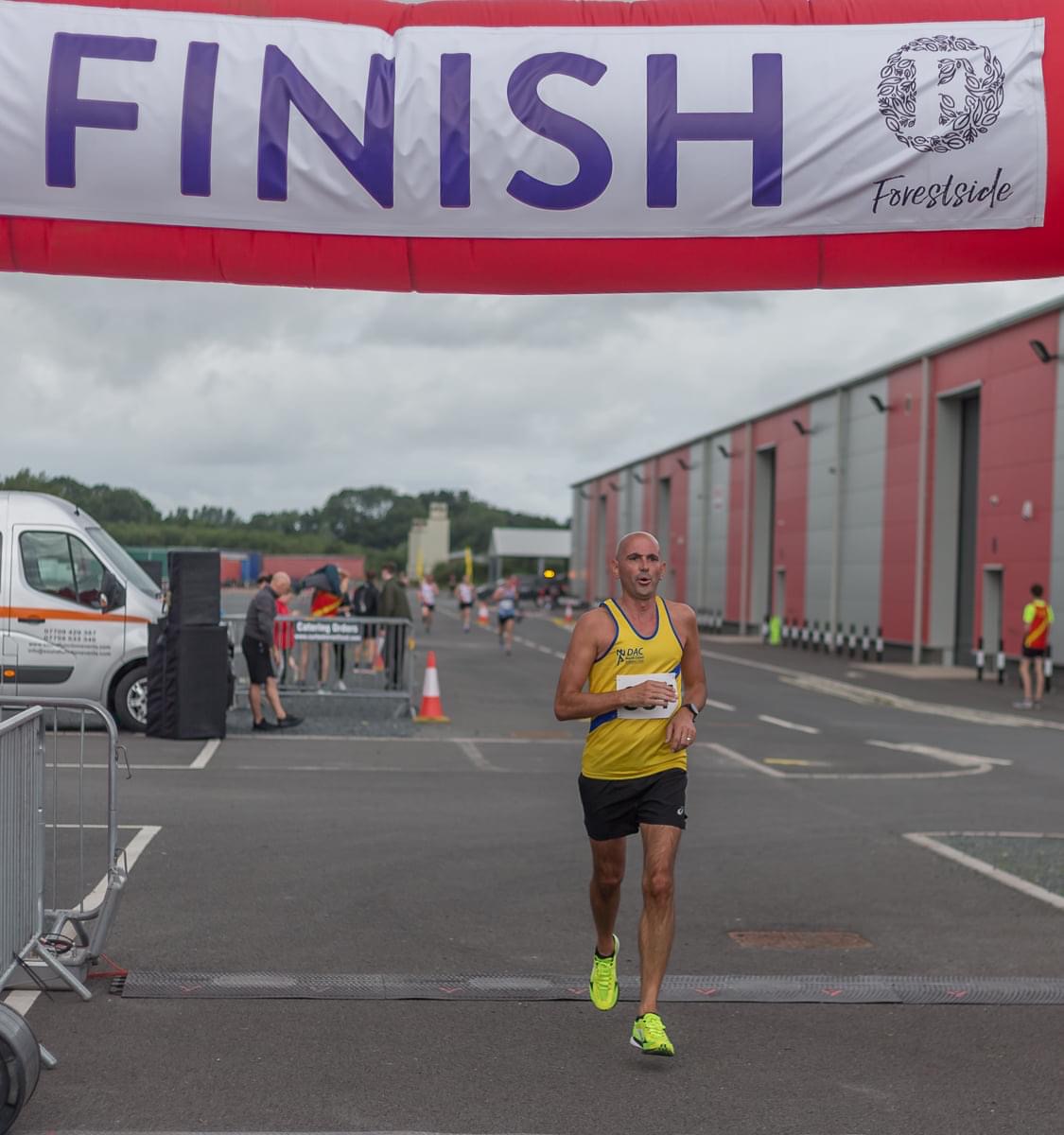 David Massey (37:44) was again just outside a PB, but another strong showing was enough to place him 7th in the second wave of 10k athletes, while James Barr (59:43) had enough in the tank to dip under the hour mark. New recruits Dale Murray and Matty McParland continue to make great progress and were inseparable for most of the nine lap, half marathon course, the former eventually edging the battle for 10th place, and recording an impressive time of 1:19:44, just five seconds ahead of his clubmate.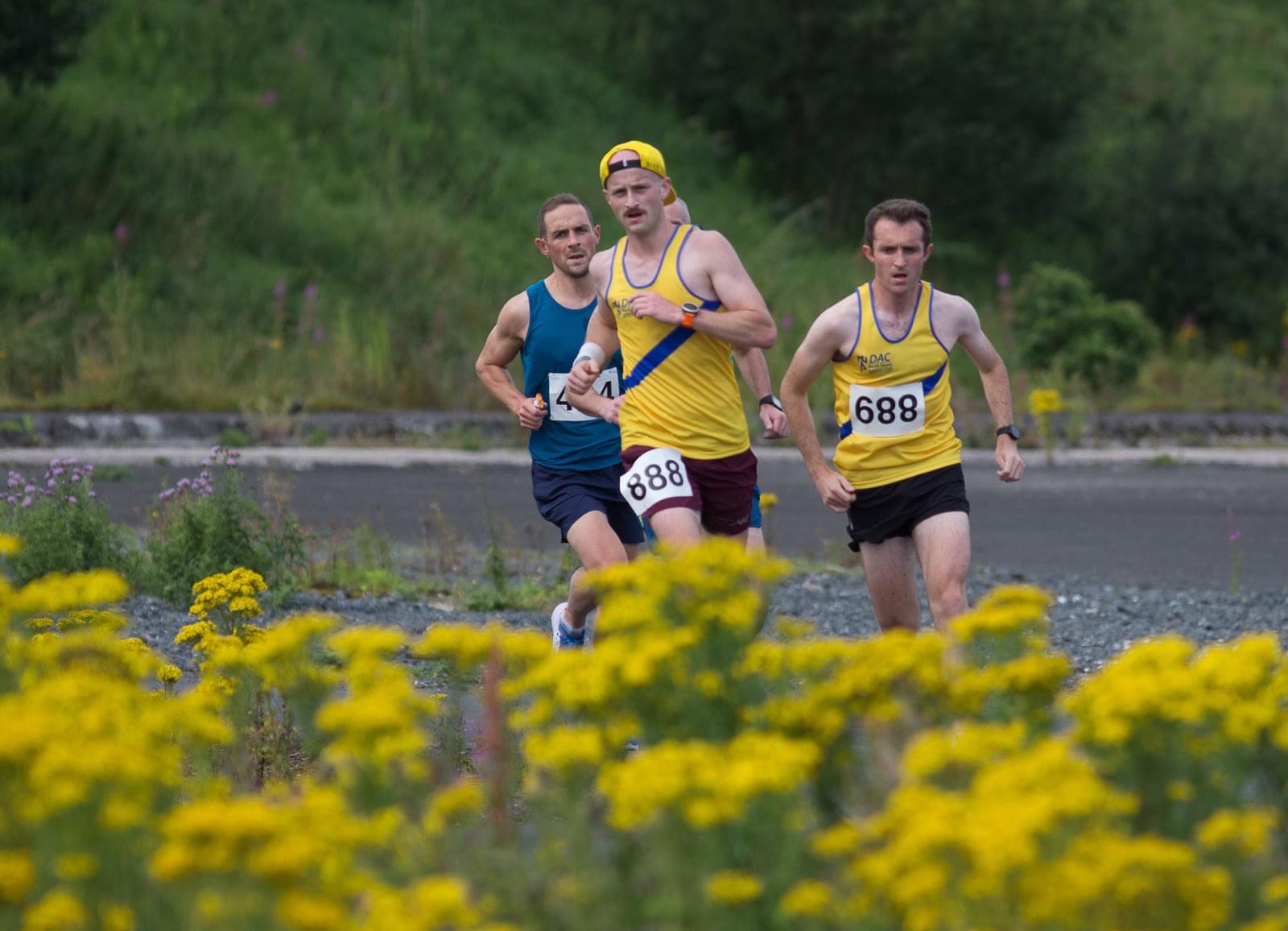 Simon Boyle (1:25:51) took nearly two minutes out of his previous half marathon PB from 2015, Cliff McCausland clocked up a more than respectable 1:47:35, while Pat O'Driscoll brought proceedings to a close with a commendable 2:45:58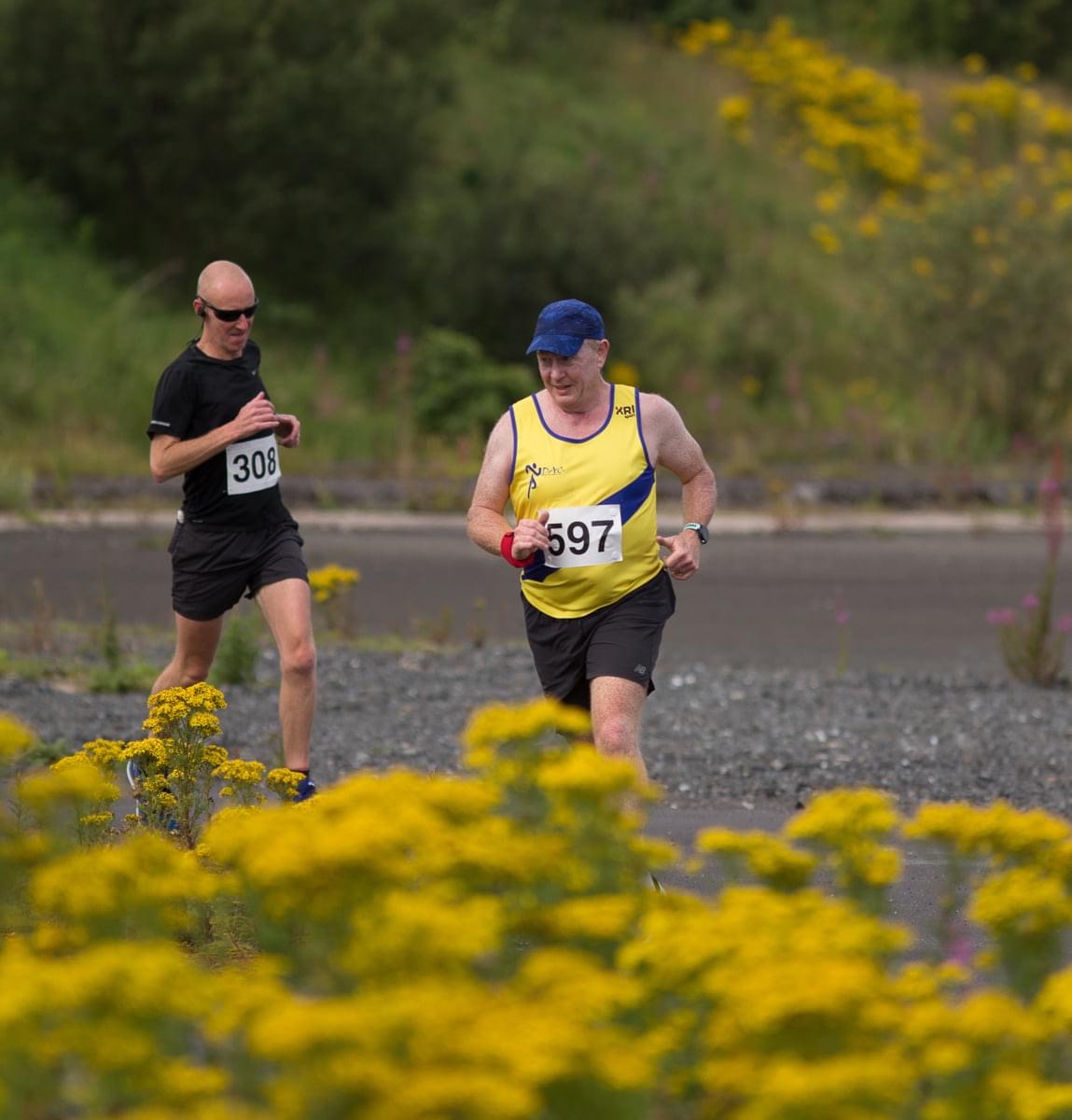 ***Photos with thanks to John T Glover***
Belfast Track and Field Invitational Meet

The Mary Peters Track played host to the next tentative steps on the road to normality last Wednesday, City of Lisburn AC organising and hosting a high quality event with much needed competitive action for a number of North Down athletes. Aimee Stitt had a great first outing of the season, 60.32 over 400m representing a new PB (and 3rd place) in a heat which also featured a fine 62.32 from Megan Briggs (5th). Rachel McCann will have been delighted to get exposure to a high quality international field for her heat and she rose to the challenge, posting 55.42 for a new outdoor PB and 4th amongst excellent company.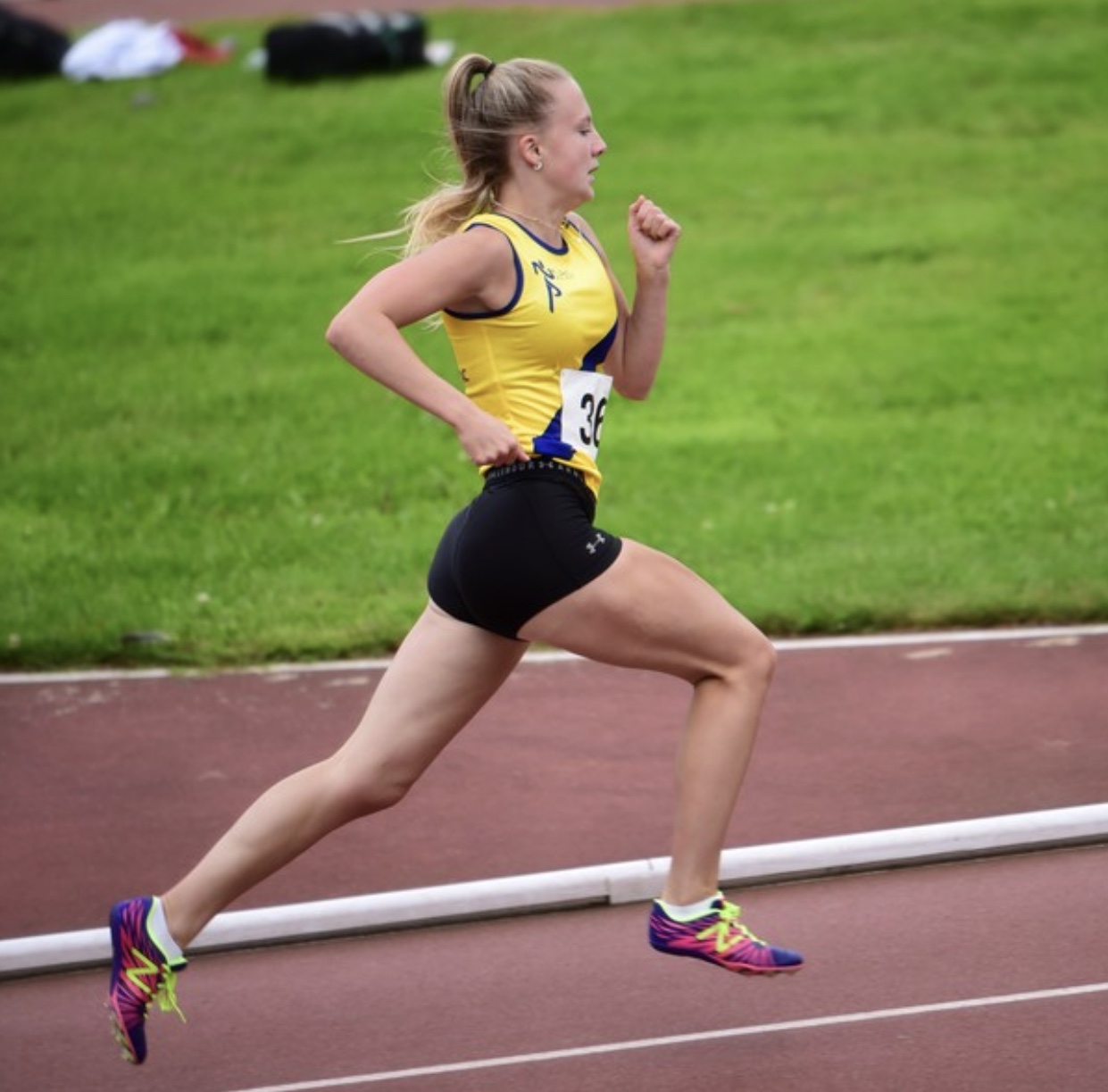 There was further success on the track with Murphy Miller claiming a new PB of 2:13.80 (5th) in the 800m, while Rachel Gibson was first lady over 3000m in 10:03.72.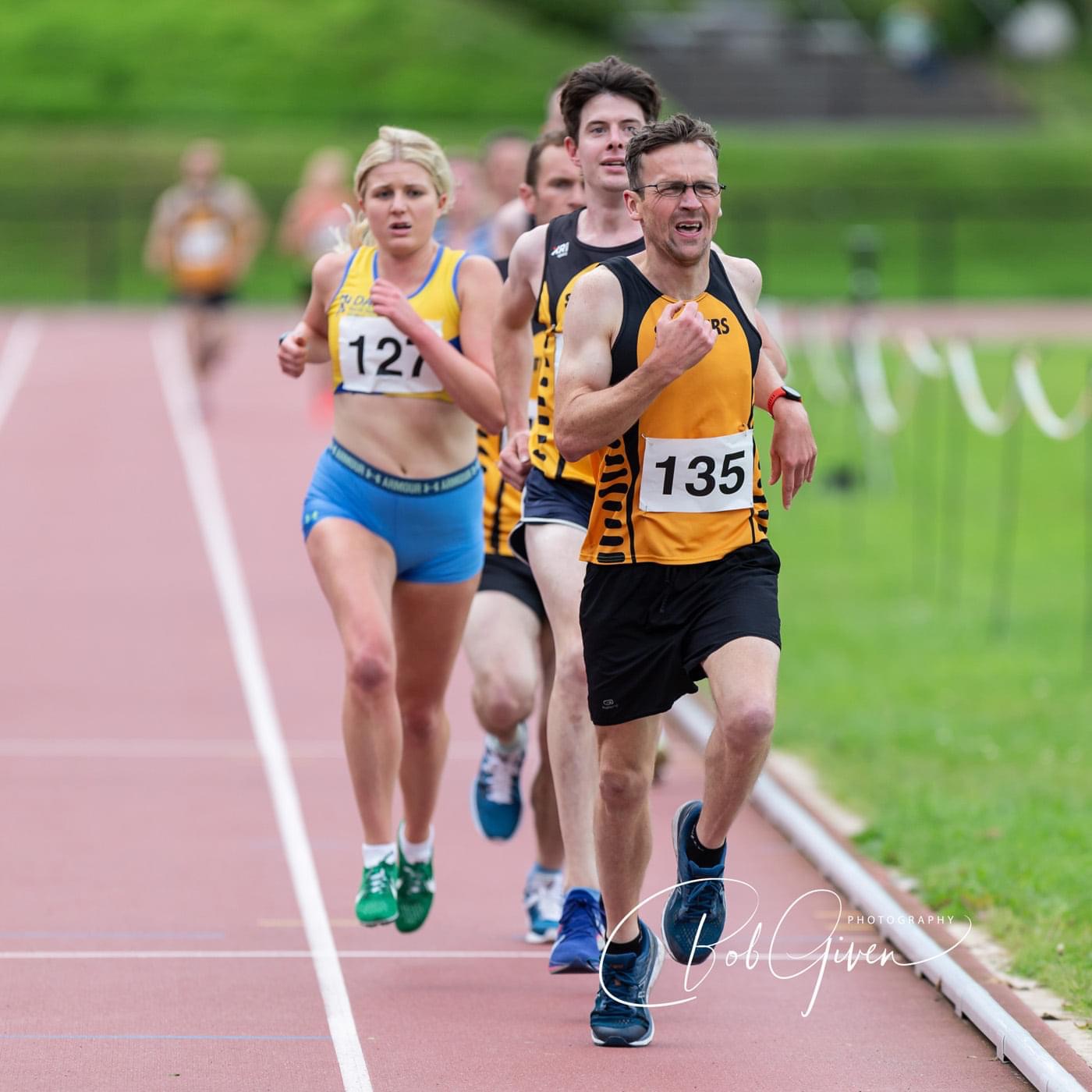 It was also a busy night for club representation in the field events, Rose McGreevy getting things up and running in the high jump with 4th place and a best clearance of 1.45m, Sarah Connolly (5.64m) claimed 3rd in the long jump event, with clubmate Niamh Fenlon 6th in 4.60m. The same young ladies also competed in the shot, Niamh taking 3rd in the 3kg category with a best effort of 11.35m, while Sarah was runner up in the 4kg field with a best of 10.68m.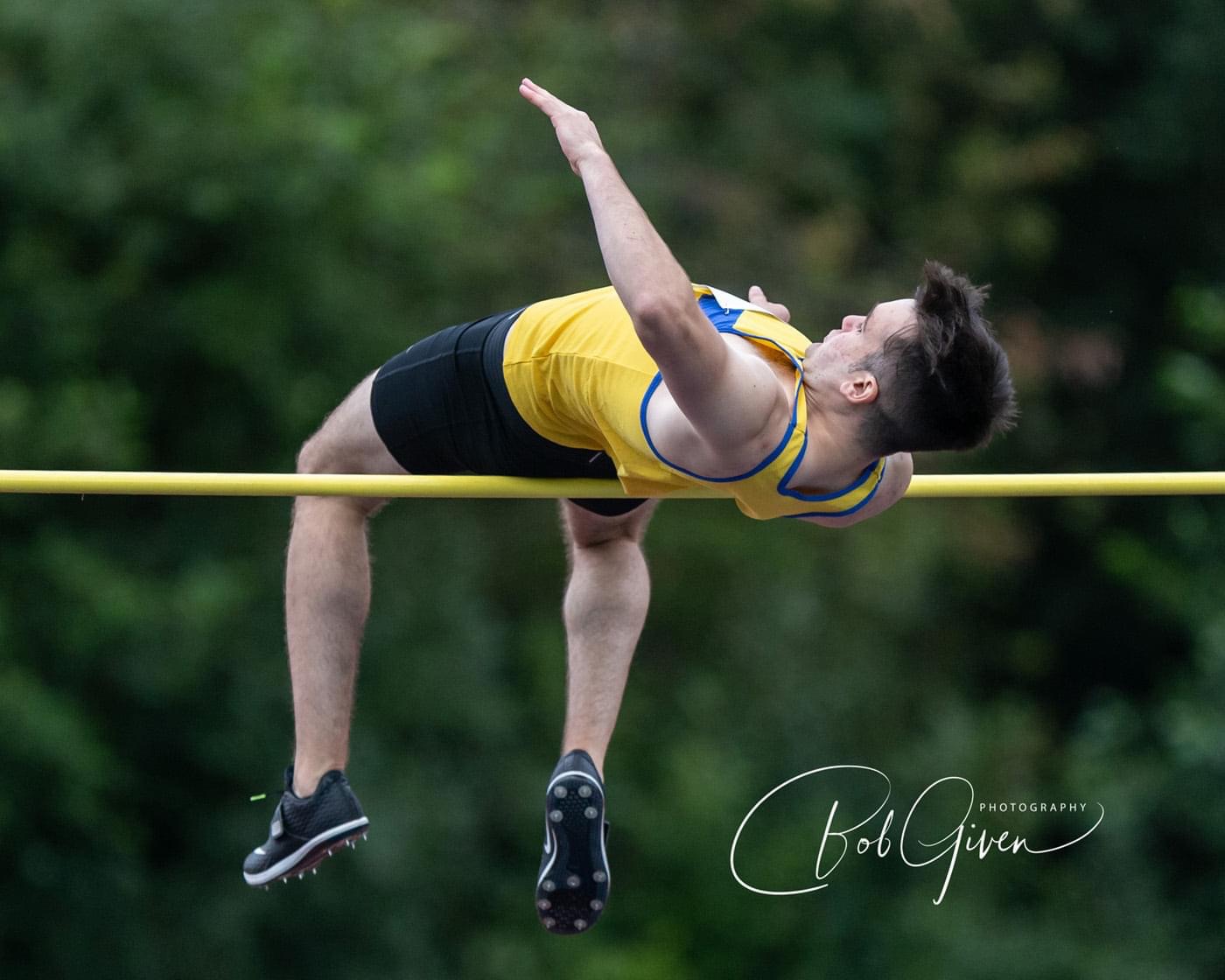 As ever, it was a packed schedule for multi eventer Troy McConville, who was consistently strong over all of his three events (finishing as runner up on each occasion) with a best of 11.14m in the shot, 1.85m in the high jump and a time of 15.45 in the 110m hurdles.
North Down Virtual Half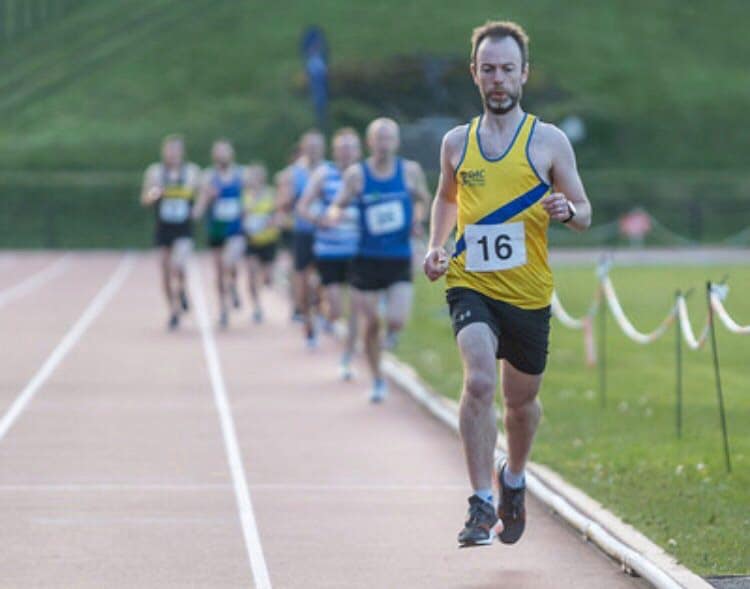 The latest round of the NDAC virtual series concluded at the weekend, with Dale Murray and Chris Moran taking the honours in a competition that went right down to the wire. Efficiently managed, as ever, by men's captain Steven Donegan, the event followed on from previous challenges over one mile, 5k and 10k, provided motivation for club members missing out on their favourite races during the COVID-19 pandemic, and at the time of writing had raised almost £800 for the Cancer Fund for Children.
With options to cover the distance in one go or two combined efforts, there was something for everyone to get their teeth into, and in the end nearly fifty club members decided to take up the challenge, with the winners only being decided on the last afternoon of the two week running period. In a sign of the progress that has been made from the early days of lockdown, some members chose to complete their run as part of the half marathon event operated by Championchip in Lisburn and it was there that the overall winner was decided, Dale Murray (1:19:44) edging Matty McParland (1:19:49) on the day but also for the series win. In a first foray into distance running, Jamie Smyth clocked an impressive 1:22:05 to complete the virtual podium, while David Massey (1:23:53) and Simon Boyle (1:25:54) were both in flying PB form, and Fiona McQuillan was first lady in 1:30:38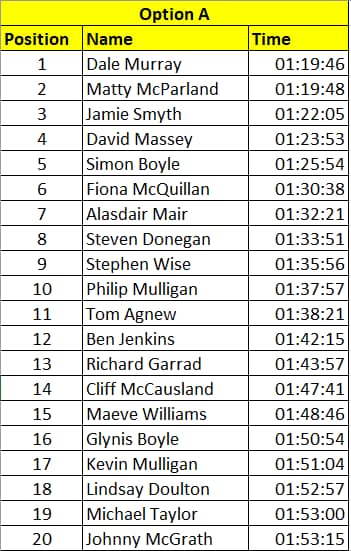 Club members covered the distance in a range of locations, Richard Garrad racking up his 13.1 by running laps of Victoria Park in Belfast, while Kevin Mulligan proudly took nearly five and half hours to complete his initial effort alongside the Mourne Wall.
Maeve Williams completed her first ever half marathon in the commendable time of 1:48:46, while Chris Moran was the clear winner of the 'two part half' with a combined time of 1:32:59. There were fine efforts in the same category from Frankie Rea (1:36:17), Matt Strutt (1:38:14) and Laura Neely (1:38:49), while it would appear that Rebecca Grace took time out from wedding planning to enjoy the running company of Nicola Stevenson and Hannah Dunne (2:15:40)